UPCOMING FEBRUARY/MARCH 2020 - OVERTOON NEWSLETTER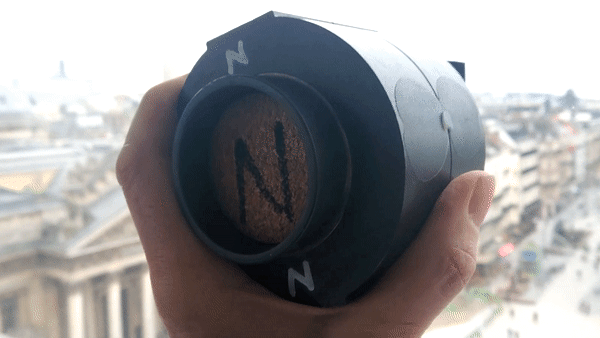 Contact by Aernoudt Jacobs
AERNOUDT JACOBS IN MARTA HERFORD
Despite their apparent differences, glass and concrete are connected by a long history. The artists in the exhibition react not only to the changed life in the metropolises of the world. Like in an alchemist's laboratory, they explore the path of the material between flowing and setting, testing the limits of the possible to pose new questions about crumbling social concepts. Constructions of glass and concrete are staged elegantly and brutally while at the same time energetically shattering the apparent beauty of a hollowed-out metaphor.
Artists: Francis Alÿs, Matti Braun, Andreas Bunte, Daniel Buren, Louisa Clement, Thomas Florschuetz, Daniela Friebel, Vincent Ganivet, Jakub Geltner, Isa Genzken, Lena von Goedeke, Mona Hatoum, Philipp Hennevogel, Stefan Huber, Aernoudt Jacobs, Isa Melsheimer, Jan Muche, Túlio Pinto, Kilian Rüthemann, Kai Schiemenz, Wolfgang Schlegel, Tatjana Trouvé, Martin Walde and others
Jacobs contributes with a site-specific work that makes the properties of glass and concrete from the Marta Herford building audible by transferring vibrations from pulsating human heartbeats into the architectural elements. During the opening of the exhibition a sound perfomance takes place with a polyrythmic quartet of heartbeats recorded and mixed live from four performers.

Glass and Concrete. Manifestations of the Impossible, group show
Contact by Aernoudt Jacobs
Marta Herford Museum for Art, Architecture, Design in Herford, Germany - Goebenstraße 2–10
From 29 February 2020 to 7 June 2020
Hours: Tue to Sun, bank holidays: 11:00–18:00, 1st Wed of every month: 11:00–22:00
Opening on Friday, 28 February 2020 at 19:00
---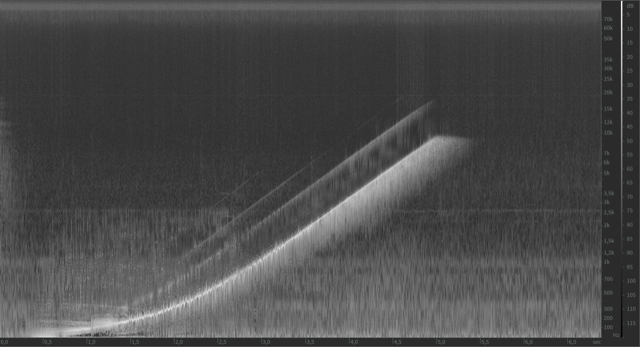 Responses by Christoph De Boeck

THE TIME OF WORK - NEW CHAPTER FOR Z33
A new chapter will start for Z33, as a House for Contemporary Art, Design & Architecture. On Saturday 14 March and Sunday 15 March, the new Z33 is opening its doors. The inauguration offers an opportunity to discover the building as an architectural object. The exhibitions The Time of Work & The Work of Time will focus on the exploration of the new building. Further there will be guided visits, workshops, performances and a big festive opening party.
In The Time of Work, a group of artists will guide the visitor's gaze around the building. The artistic interventions will enhance, challenge and question the architecture and what it has to offer. With works by Lotte Van den Audenaeren, Anton Parys, Benjamin Verdonck, William Forsythe, Noé Soulier, les gens d'Uterpan, Lodie Kardouss, Radouan Mriziga, Francesca Torzo, Christoph De Boeck. For this new creation De Boeck attempts to map the building using only the reflections of sound waves bouncing off walls.

The Time of Work, group show
Responses by Christoph De Boeck
Z33 in Hasselt, Belgium - Bonnefantenstraat 1
From 14 March 2020 to 10 May 2020
Opening on Saturday, 14 March 2020 at 19:00
Register here
---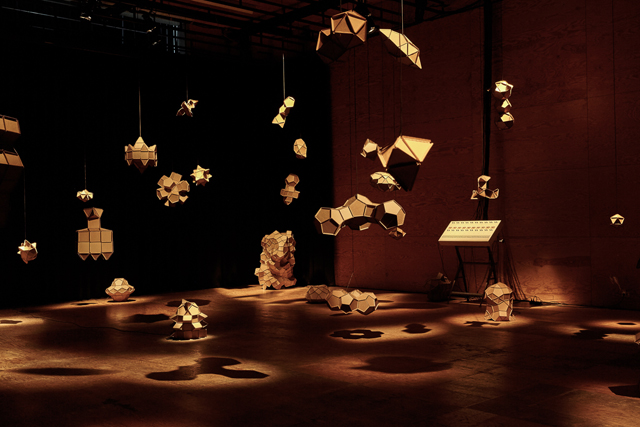 Polyhedra by Floris Vanhoof © We Document Art
LAST WEEKS AND MUSEUM NIGHT FEVER
The exhibition Love. Hate. Debate. at ING Art Center runs to an end, last chance to visit the expo is Sunday 15 March.
On Saturday night 14 March the expo is open for free on the occasion of Museum Night Fever.
On the same evening you can see Floris Vanhoof performing at Cinematek in Brussels where his solo expo The Wandering Light opens (from 14/3-30/4).

Love. Hate. Debate., group show
Polyhedra by Floris Vanhoof
ING Art Center in Brussels, Belgium - Mont des Arts, Place Royale 6
From 23 October 2019 to 15 March 2020
Hours: Tue - Sun: 10:00 - 18:00, Wed: 10:00 - 21:00
Museum Night Fever: Sat 14 March, 19:00 - 01:00
---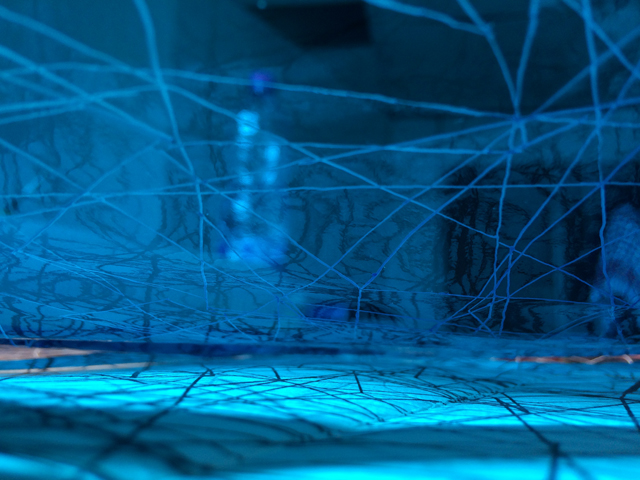 Behind the Tune by Dominik 't Jolle

DOMINIK 'T JOLLE AND ARZU SAGLAM IN RESIDENCY AT MUSICA
With Emerging Sound 2020 STUK, Q-O2 and Musica present a sample of new sound art in Belgium. Four promising artists will show their work with a parcours through the STUK building on May 20. The showcase shows the diversity of the Belgian sound landscape, from installation over improvisation to performance, and gives a little push to the next generation of sound artists.
In order to develop their work, they are given residency time and space. Overtoon artists Dominik 't Jolle and aRzu Saglam are currently in residence at Musica in Pelt to develop their installation Behind the Tune and Further 5th phase of de-knowing.
SHOWCASE EMERGING SOUND 2020, group show
Behind the Tune by Dominik 't Jolle
Further 5th phase of de-knowing by aRzu Saglam
STUK in Leuven, Belgium Labozaal, Naamsestraat 96
20 May 2020
Hours: 20:00
Order your free tickets here