UPCOMING MARCH 2019 - OVERTOON NEWSLETTER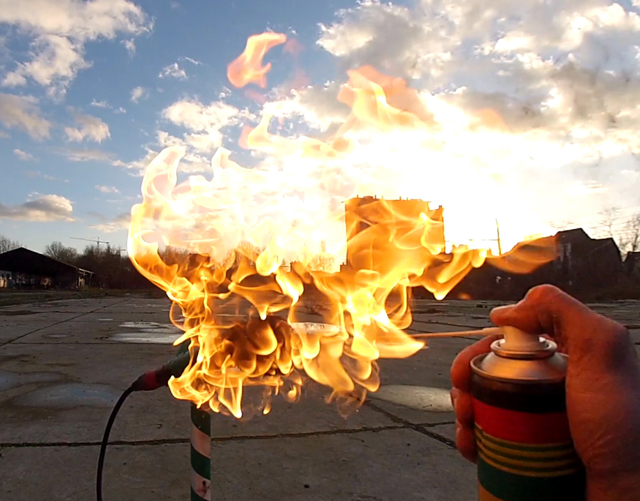 All Bodies End In Silence by Davide Tidoni

All BODIES END IN SILENCE AT AUDIOGRAFT FESTIVAL UK
Audiograft is a four days festival bursting with extraordinary sound art and experimental music events across Oxford. The festival is curated by the SARU (Sonic Arts Research Unit) at Oxford Brookes University.
In an exhibition at the contemporary art gallery OVADA Davide Tidoni will present his video work All Bodies End in Silence. The work was produced by Overtoon in 2018.
Audiograft, festival
All Bodies End in Silence - 8 videos by Davide Tidoni
Ovada in Oxford, UK - 14 Osney Ln
From 15 March 2019 to 17 March 2019
Opening on Thursday, 14 March 2019 18:00
Hours: 12-18h
---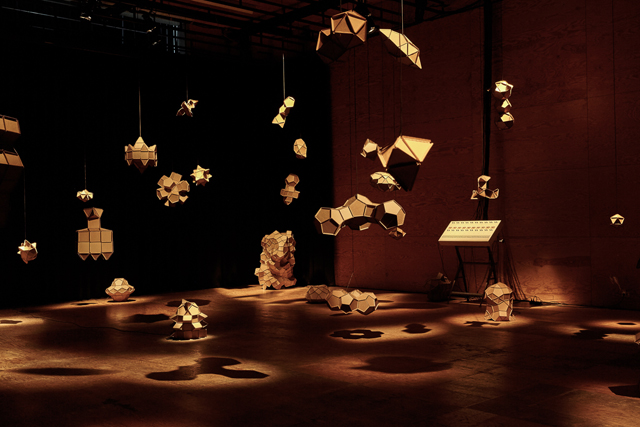 Polyhedra by Floris Vanhoof © We Document Art
FLORIS VANHOOF IN RESIDENCE AT STUK
Floris Vanhoof will present the installation Polyhedra in the exhibition Sound in May: Floris Vanhoof & Rie Nakajima at STUK, Leuven.
In preparation of this expo, he will stay at STUK for a residency from March 15-18.
During the opening Floris will bring a live performance in his installation, next to performances by Rie Nakajima, Akio Suzuki & Aki Onda.
On May 8 and 9 Vanhoof gives a master class at Cas-co and STUK.
SOUND IN MAY: FLORIS VANHOOF & RIE NAKAJIMA, group show
Polyhedra by Floris Vanhoof
STUK in Leuven, Belgium - Naamsestraat 96
From 3 May 2019 to 16 May 2019
Opening on Friday, 3 May 2019, 19:00 - 22:00
Expo hours: Tu-Fr 18:00-22:00; Sat-Sun 14:00-18:00; Monday closed
Free entrance for expo
Tickets for opening event here

WORKSPACE/LABO – MASTER CLASS#4 – FLORIS VANHOOF, master class
by Floris Vanhoof
CAS-CO in Leuven, Belgium - Vaartstraat 94
8 May 2019, 10:30-16:00
STUK in Leuven, Belgium - Naamsestraat 96
9 May 2019, 14:00-18:00
Free / English spoken / Max. 14 participants
Registration here
---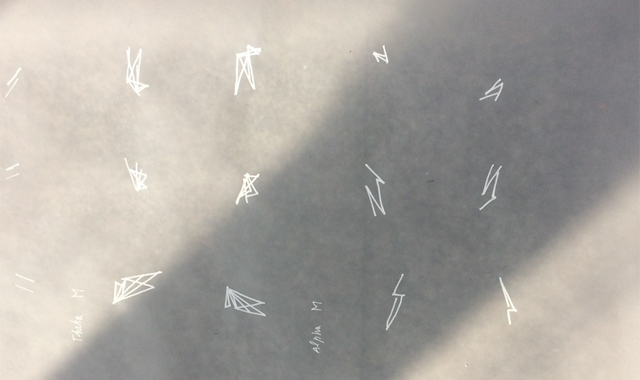 Tinnere / After the Tune by Dominik 't Jolle
DOMINIK 'T JOLLE ARTIST-IN-RESIDENCE
Tinnere / After the tune is a crossover project between Overtoon, artist Dominik 'T Jolle and Jan Ost from BRAI3N, a multidisciplinary center for brain research.
The three partners received an Innovative partner project funding from Flanders State of the Arts to develop the project.
In 2019 Dominik researches and elaborates the project further in residence at Overtoon.
---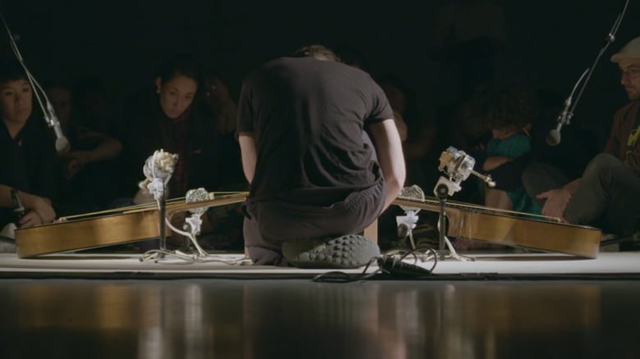 Andreas Trobollowitsch ©Tanja Busking
ANDREAS TROBOLLOWITSCH ARTIST-IN-RESIDENCE
Overtoon welcomes research resident Andreas Trobollowitsch who performs at STUK in the second Beyond Music night on 27 March. Andreas will use modified fans to play acoustic guitars.
BEYOND MUSIC #2: ONE (WO)MAN ORCHESTRAS, performances
STUK in Leuven, Belgium - Naamsestraat 96
27 March 2019
Hours: 20:00 - 22:00
Performances by Andreas Trobollowitsch (AUS), Hans Beckers & ChampdAction (BE), Klaas Hübner (DE), Sarah Kenchington (UK)
Buy tickets here
---

New Overtoon studio
OVERTOON MOVED TO A NEW STUDIO AT 'HACKTIRIS'
Since January 2019 Overtoon studio's reside on the 6th floor of the former Actiris building in the heart of Brussels, opposite the Bourse. Together with Overtoon many artists and organisations moved in, including Jubilee, Open Source Publishing, Constant and arp:. Also on the 5th floor, dubbed Level Five, a multitude of artists and researchers have their work spaces.
New visiting address:
Rue Paul Devaux 3 - 6th floor
1000 Brussels
Belgium
---
BOUGE B 2019 Club Edition, festival
Again The Sunset by Inga Huld Hákonardóttir with Yann Leguay
De Singel in Antwerpen, Belgium - Theaterstudio, Desguinlei 25
15 March 2019
Hours: 20:00
Together with live musician Yann Leguay, the Icelandic choreographer and dancer Inga Huld Hákonardóttir seeks out the midpoint between concert and performance.
---
Festival Pied Nu, festival
Workshop by Yann Leguay
Association Piednu in Le Havre, France - Fort de Tourneville Alvéoles 11 et 12, 55 rue du 329ème R.I.
From 16 March 2019 to 17 March 2019
Workshop for students from ESADHaR (Ecole Supérieure d'Art et de Design le Havre Roue) with Yann LEGUAY.
Public presentation of the workshop: Sunday 17 March at the Salle PiedNu.
---
Festival Tweetakt 2019, festival
Cinechine II by Mariska De Groot
Fort Ruigenhoek in Utrecht, Netherlands - Groenekan
From 29 March 2019 to 16 June 2019
Hours: 11:00-18:00