UPCOMING NOVEMBER 2018 - OVERTOON NEWSLETTER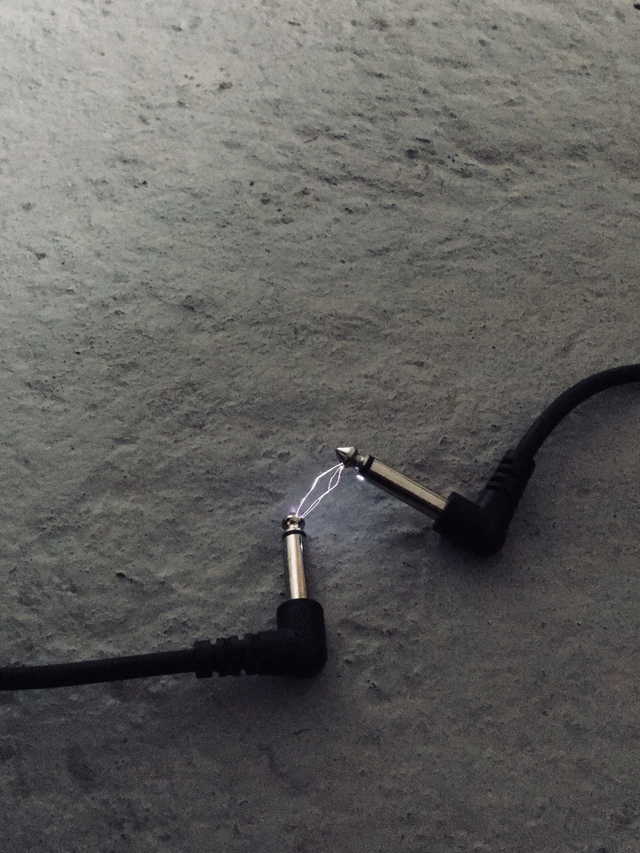 Volta by Yann Leguay

BEYOND MUSIC: Laboratory for sound performances
Beyond Music is a new series for performative sound art and music in spatial context at STUK. It serves as a laboratory for makers and musicians who operate between disciplines, by linking sound to image, movement, spatiality, musical meaning and mental projections.
Overtoon's production resident Yann Leguay was invited for the first edition, next to Aya Suzuki, Cathy Van Eck and L'Ocelle Mare. Leguay investigates the definition of a musical instrument. During his residency he focused on electricity's potential as a sound source. The result of his research will be premiered at STUK.
Yann is developing an instrument to produce high voltage short circuits and arcs. Magnetic fields generated by the instrument disturb radio frequencies and electronic circuits and this interference noise is captured. This modular instrument is both a physical sequencer and a powerful generator.

Beyond Music, special event
Volta by Yann Leguay
STUK in Leuven, Belgium - Naamsestraat 96
28 November 2018
Hours: from 20:00
Buy your ticket here.
---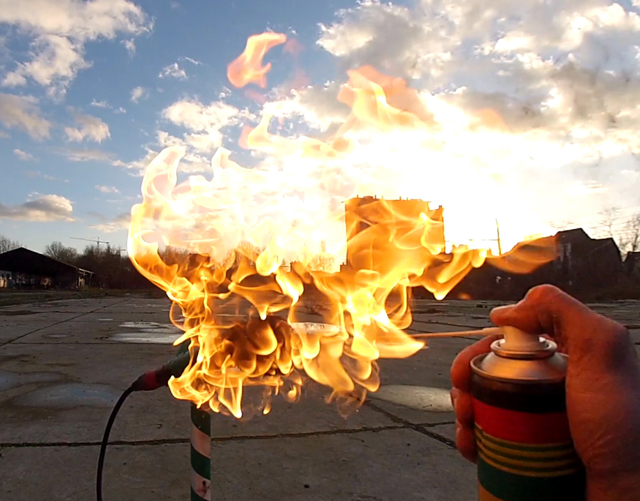 All Bodies End In Silence by Davide Tidoni

All BODIES END IN SILENCE ON SHOW IN BRUSSELS
In the frame of the 3rd Wandering Arts Biennial Davide Tidoni will present All Bodies End In Silence (2018) at ISELP.
The project consists in a series of actions performed with a microphone. The actions are set up specifically for the camera and represent Davide's research on the microphone as performative instrument. The actions function as metaphors that illustrate issues concerning physical presence, loss, and understanding one's own limitations. The microphone is treated as a human body exposed to unexpected situations.
The videos were produced by Overtoon during the artist's residency in 2017.
3rd Wandering Arts Biennial - ISELP, special event
All Bodies End in Silence - 8 videos by Davide Tidoni
ISELP in Brussels, Belgium - Boulevard de Waterloo, 31
29 November 2018
Hours: 18:00 - 19:30
projection of the films in the presence of the artist
---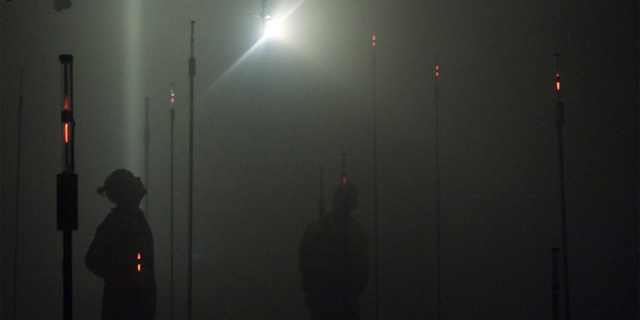 LFS2 by Mariska De Groot and Dieter Vandoren

LFS2 IN DELFT AND AMSTERDAM
After the first presentation at KIKK in Namur, our production resident Mariska De Groot and Dieter Vandoren present LFS2 at HighLight, a new art & technology event in Delft and during the Fiber Weekends 2018, Sensing Beyond | Beyond Sensing - Performing the Space Between Human and Alien in Amsterdam.
LFS2 is commissioned work by FIBER in collaboration with KIKK festival (Namur, BE)
HighLight, special event
LFS2 by Mariska De Groot and Dieter Vandoren
Sigarenfabriek in Delft, Netherlands - Brabantse Turfmarkt 75A
17 November 2018
Hours: 16:00-23:00

FIBER Weekends, special event
LFS2 by Mariska De Groot and Dieter Vandoren
De Brakke Grond in Amsterdam, Netherlands - Nes 45
From 30 November 2018 to 2 December 2018
---
ONGOING

De Poëzie van het Mechanische, group show
Cinechine II by Mariska De Groot
Zaal Zuid in Hengelo, The Netherlands - Esrein 11
From 14 October 2018 to 9 December 2018
Hours: Tue-Fri: 13:00-17:00; Sat-Sun: 13:30-17:00